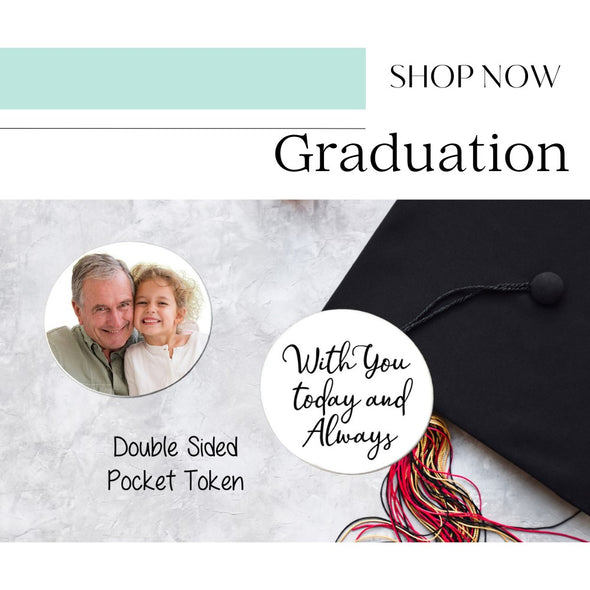 Congratulations to the class of 2023! Make their graduation day extra special with our personalized gifts collection. We offer a variety of thoughtful and unique items that are perfect for commemorating this important milestone. Our collection includes photo tassel charms, memorial photo pocket tokens, keychains, and necklaces that can be customized with a name, date, or heartfelt message.
Our memorial photo tassel charms and pocket tokens are especially popular choices, featuring a photo of the graduate along with a tassel or token to represent their graduation year. These items are perfect for displaying on a keychain, necklace, or other piece of jewelry, and serve as a touching reminder of this momentous occasion.
In addition to our memorial photo items, we also offer a range of personalized keychains and necklaces, featuring the graduate's name or initials. These items are the perfect way to show off their achievement and make a great addition to any jewelry collection.
At Now That's Personal, we take pride in creating high-quality products that are made to last. All of our personalized gifts are carefully crafted using premium materials and are designed to be cherished for years to come.