Custom Photo Lapel Pins for Funerals, Memorials, Weddings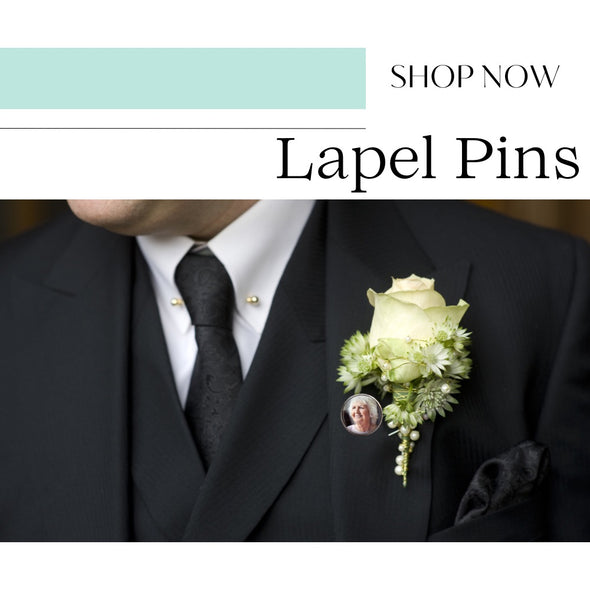 a custom photo lapel pin from Now That's Personal is a meaningful and affordable way to memorialize someone. Our lapel pins provide a unique and lasting memory that can be cherished for years to come. With our high-quality materials, exceptional customer service, and affordable prices, we are confident that our custom photo lapel pins are the ideal choice for your customers who are looking to honor the memory of their loved one.
Quality: Our custom photo lapel pins are made with high-quality materials and are designed to last. We use durable and long-lasting materials to ensure that the lapel pins can be cherished and kept as a lasting memory.

Versatility: Our custom photo lapel pins can be worn by family members, friends, and other attendees at the event, and can also be given as a keepsake to those who were unable to attend or for use at a later time. This versatility makes them an ideal choice for memorializing someone.

Affordable: We understand that funeral expenses can add up quickly. That's why we offer our custom photo lapel pins at an affordable price. Your customers can create a lasting and meaningful memory without breaking the bank.
Our custom photo lapel pins are suitable for a variety of occasions, including funerals, memorials, weddings, and celebrations of life. We offer high-quality lapel pins that are fully customizable, allowing you to create a unique and personalized pin that honors your loved ones and celebrates their life.