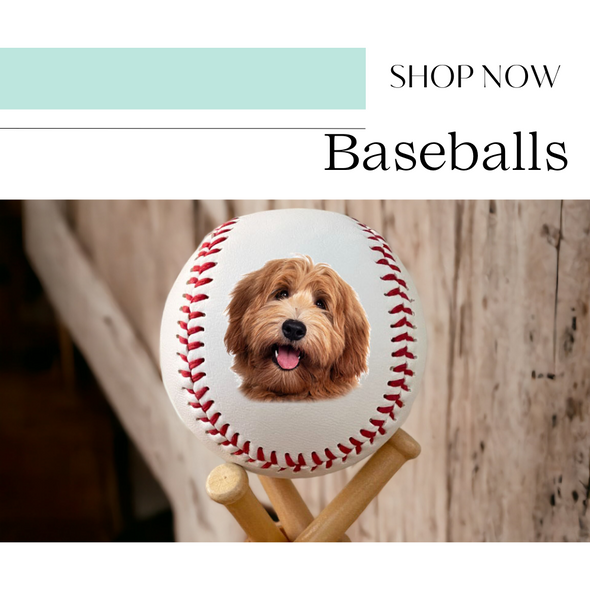 Introducing our new collection of custom regulation size baseballs, designed to add a unique touch to any baseball lover's collection!
Our custom baseballs feature many different customization options - your beloved dog's face, your own or a loved one's face, or custom text of your choice. Each design is printed with high-quality UV ink to ensure the longevity of the design.
Our team of skilled designers will work with you to create a custom design that meets your exact specifications. Simply provide us with a high-resolution photo of the dog or human face you would like printed on the ball or the custom text you would like added, and we'll take care of the rest.
To make displaying your custom baseball even easier, we offer two options: a mini baseball stand or an acrylic display case. The mini stand is perfect for keeping your baseball on a desk or shelf, while the acrylic display case provides extra protection and can be displayed on a wall or table.
These custom baseballs are the perfect gift for any baseball fan, whether they love dogs, have a favorite player, or simply want to add a unique touch to their collection. Order yours today and let us help you create a lasting memory of your furry friend or favorite person!