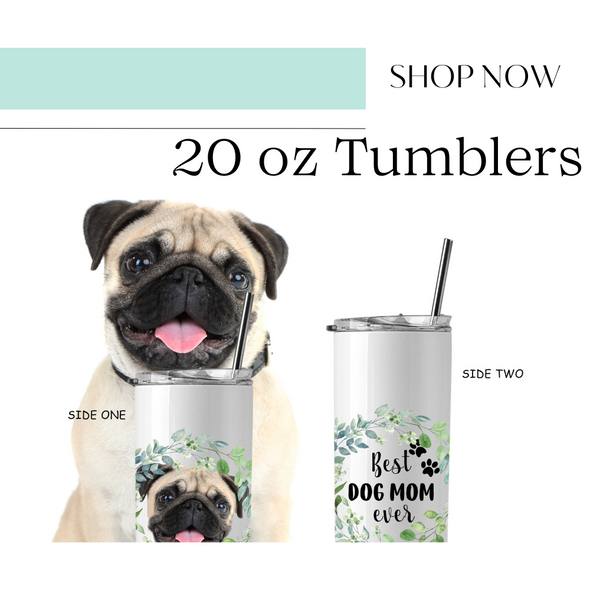 Welcome to our collection of 20 oz tumblers - the perfect way to keep your drinks hot or cold on the go! Our tumblers are made from high-quality stainless steel, ensuring durability and longevity. With double-walled insulation, our tumblers can keep your drinks at the perfect temperature for hours, whether you're commuting, camping, or just enjoying a day out.
Our collection features a range of unique and stylish designs, from personalized dog faces to retro patterns and colorful backgrounds. You can choose from a variety of options to find the perfect tumbler to suit your style and personality.
Each tumbler comes with a spill-proof lid, ensuring that your drink stays put even when you're on the move. Plus, our tumblers are easy to clean and maintain, making them the perfect companion for any adventure.
Whether you're looking for a practical gift for a friend or family member, or just want to treat yourself to a stylish and functional tumbler, our collection has something for everyone. Browse our range today and discover your new favorite drinkware!